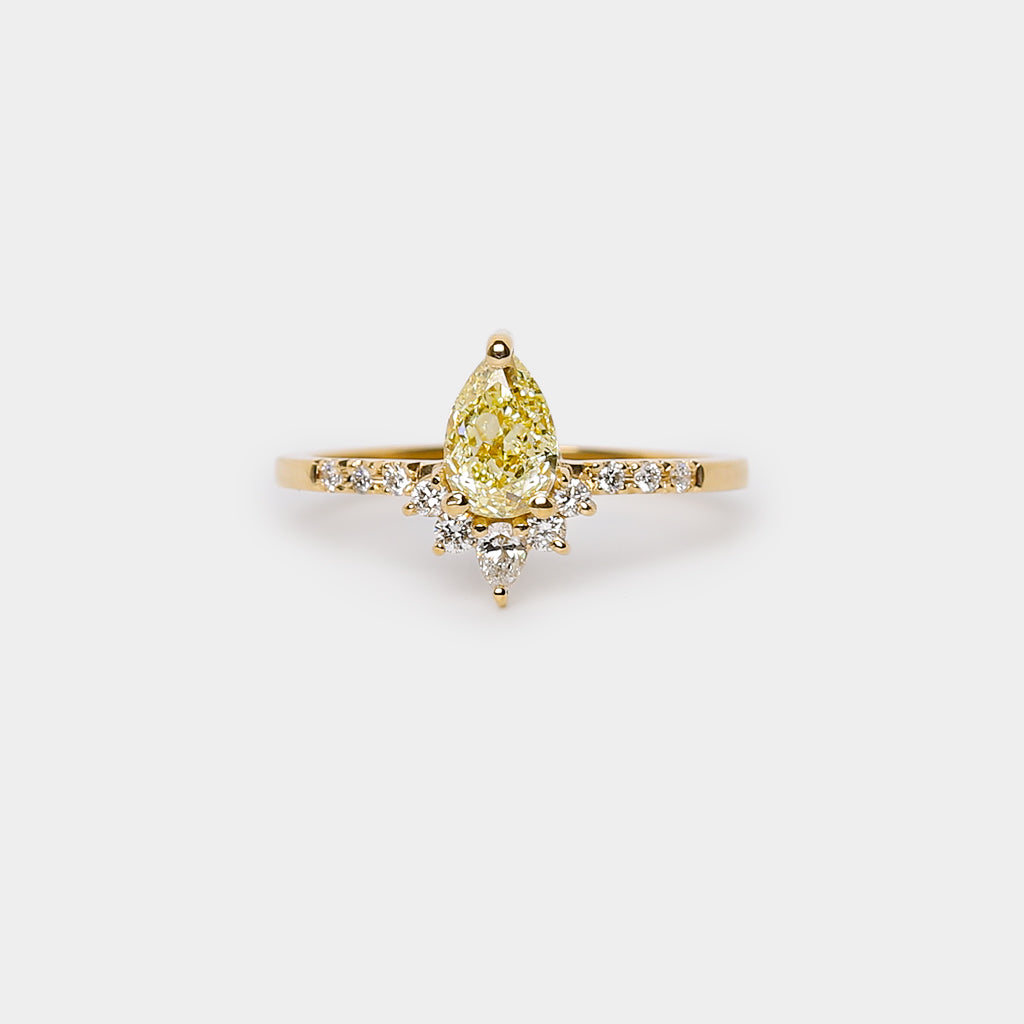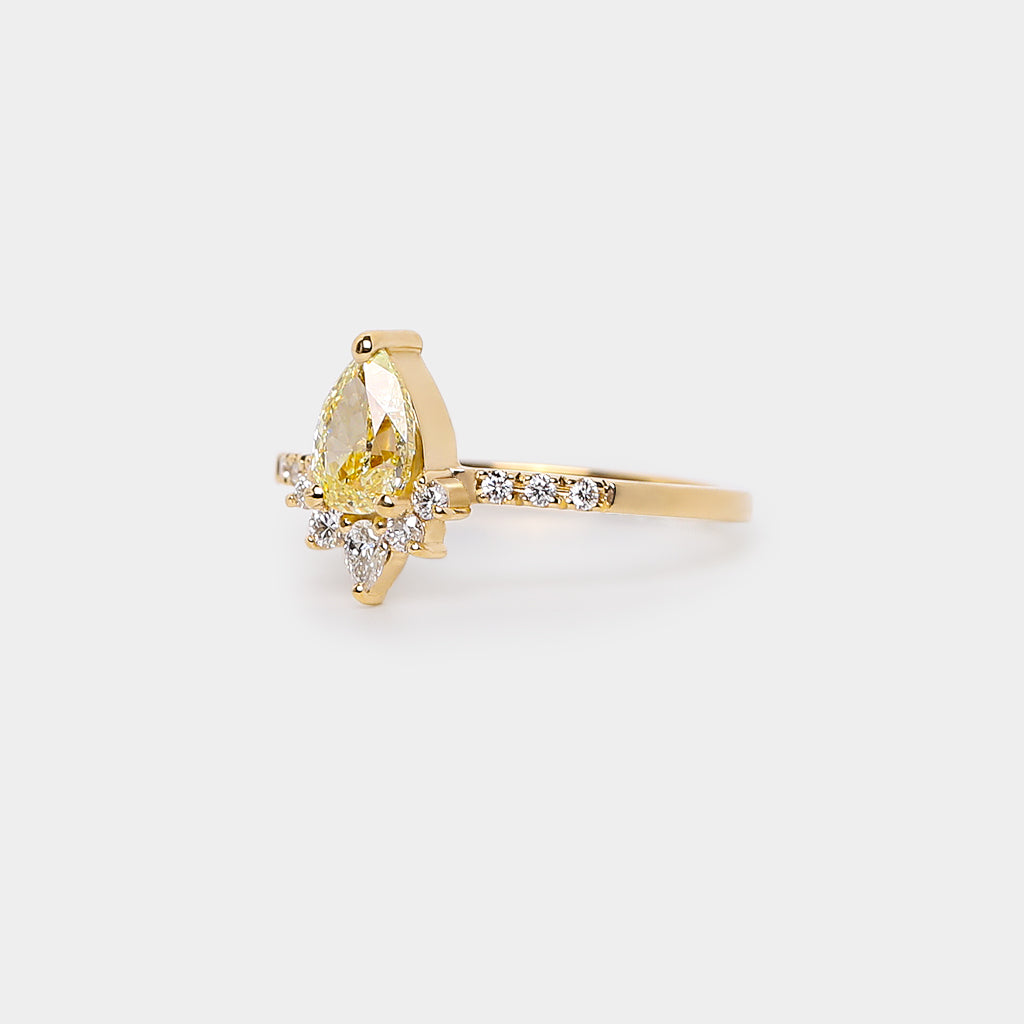 Sunburst Diamond ring - pear natural yellow diamond
This sunburst ring features a captivating natural fancy yellow diamond. The centre diamond was enclosed by an unconventional diamond sunburst settings, which gives the whole piece a uniquely but elegantly appealing look. This ring is definitely an eye-catching treasure for an engagement ring or anniversary gift. 
This is a bespoke item and price depends on centre diamond and metal. Please enquire us for details via the form below. 
The details of the ring in the images are as below.
- 0.825ct, 7.08 x 4.67mm pear natural fancy yellow diamond, Fancy yellow colour, SI1 clarity, Excellent polish and symmetry, faint fluorescence
- 1pc of 3x2mm pear( F/SI1), 2pcs of 1.75mm round (F/SI1), 2pcs of 1.55mm round & 6pcs of 1.25mm(F/SI1) natural white diamonds, roughly 0.18ct in total
- 1.5mm wide rectangular edge band
- 18K yellow gold
This is a bespoke item. Please allow around 7-8 weeks to finish after order is placed.
Free express shipping for domestic orders over AU$300. International orders are shipped via express post, which cost is calculated at checkout. For more shipping information, please refer to our shipping policy here.
All natural and lab diamonds used in James and Irisa jewellery are hand picked with highest quality in the class. Diamond is the hardest among all gemstones, In order to keep the diamond in a good condition for a long time, it is recommended to avoid chemical compounds like any detergent, shampoo, body washer etc. If your diamond jewellery ever had a contact with these chemical matters above, please use clean warm water to wash it off immediately.
Considering to insure your beautiful James and Irisa Jewellery?
Q Report provides cover both inside and outside your home. You will be insured for damage, theft or even loss. It is an agreed value policy with many more features and benefits, including the ability to return to us as your preferred jeweller for replacement or repair.Learn more about protecting your jewellery with QReport here
Domestic orders:
Bespoke & made to order engagement rings: 05, Nov.
Made to order fine jewellery: 30, Nov.
Ready to ship items: 17, Dec.
International orders:
Bespoke & made to order engagement rings: 22, Oct.
Made to order fine jewellery: 12, Nov.
Ready to ship items: 27, Nov.
* Please ensure that your Christmas orders are placed before these dates to guarantee a timely delivery.