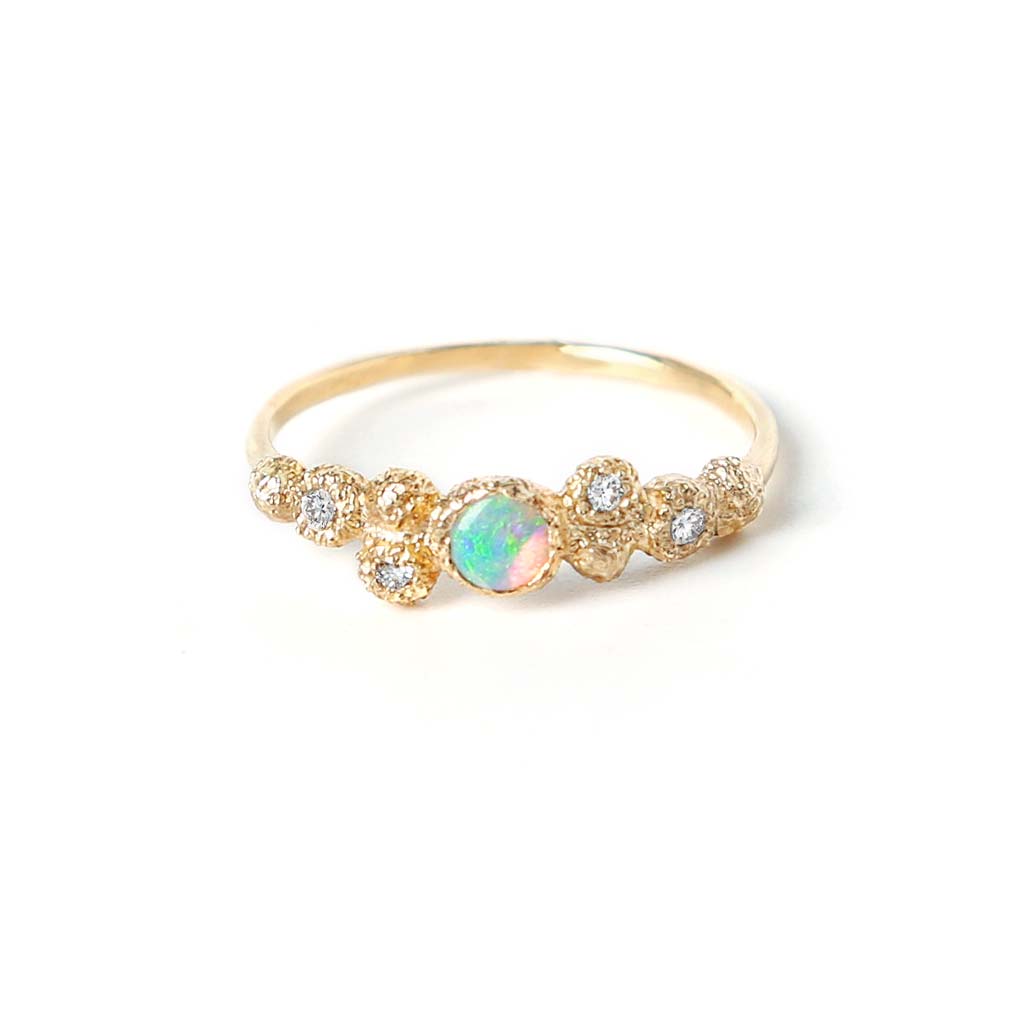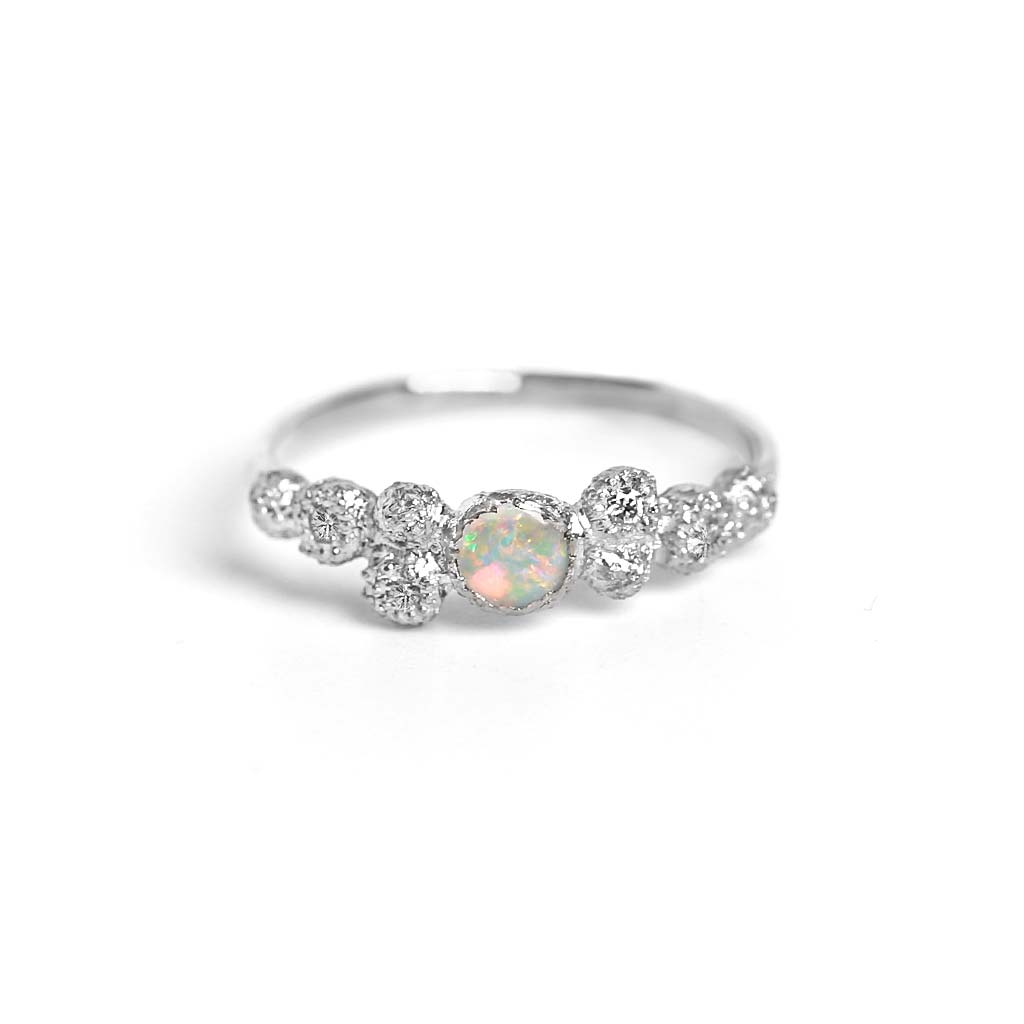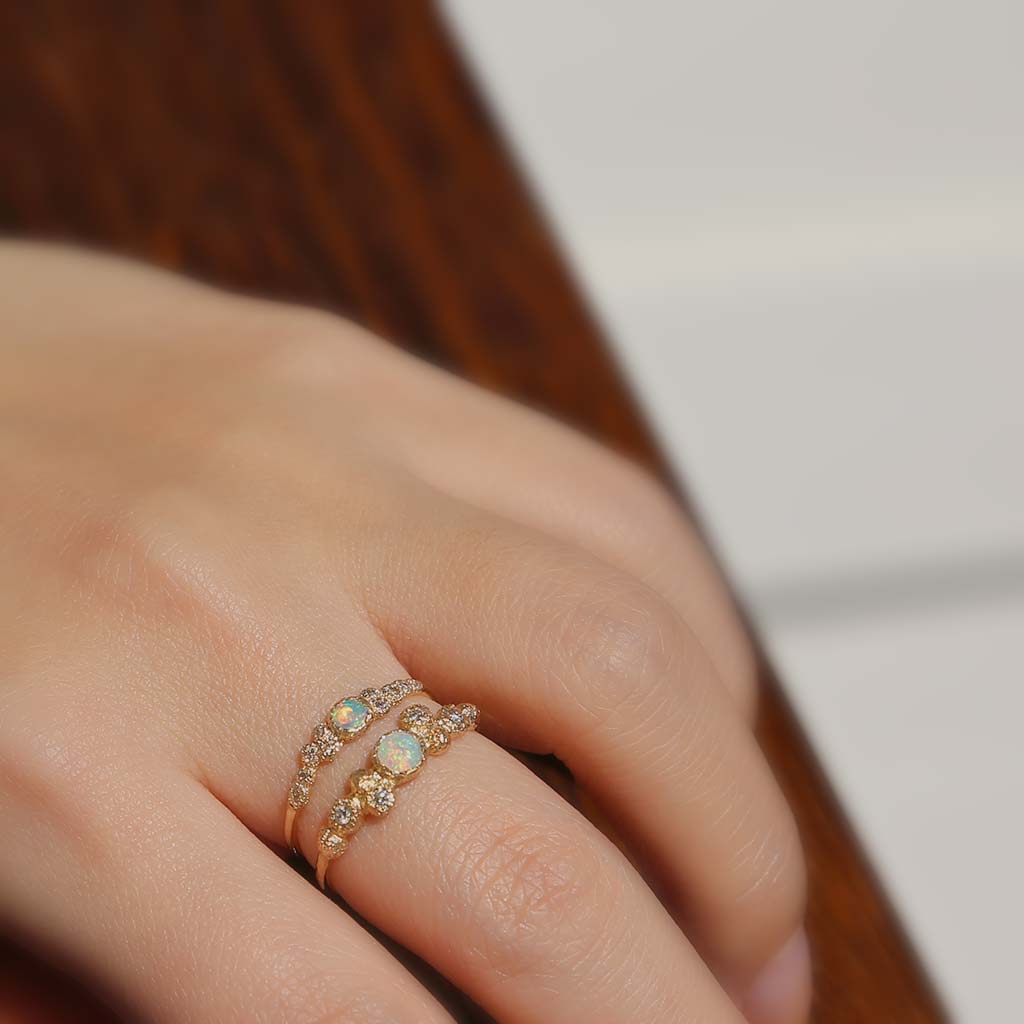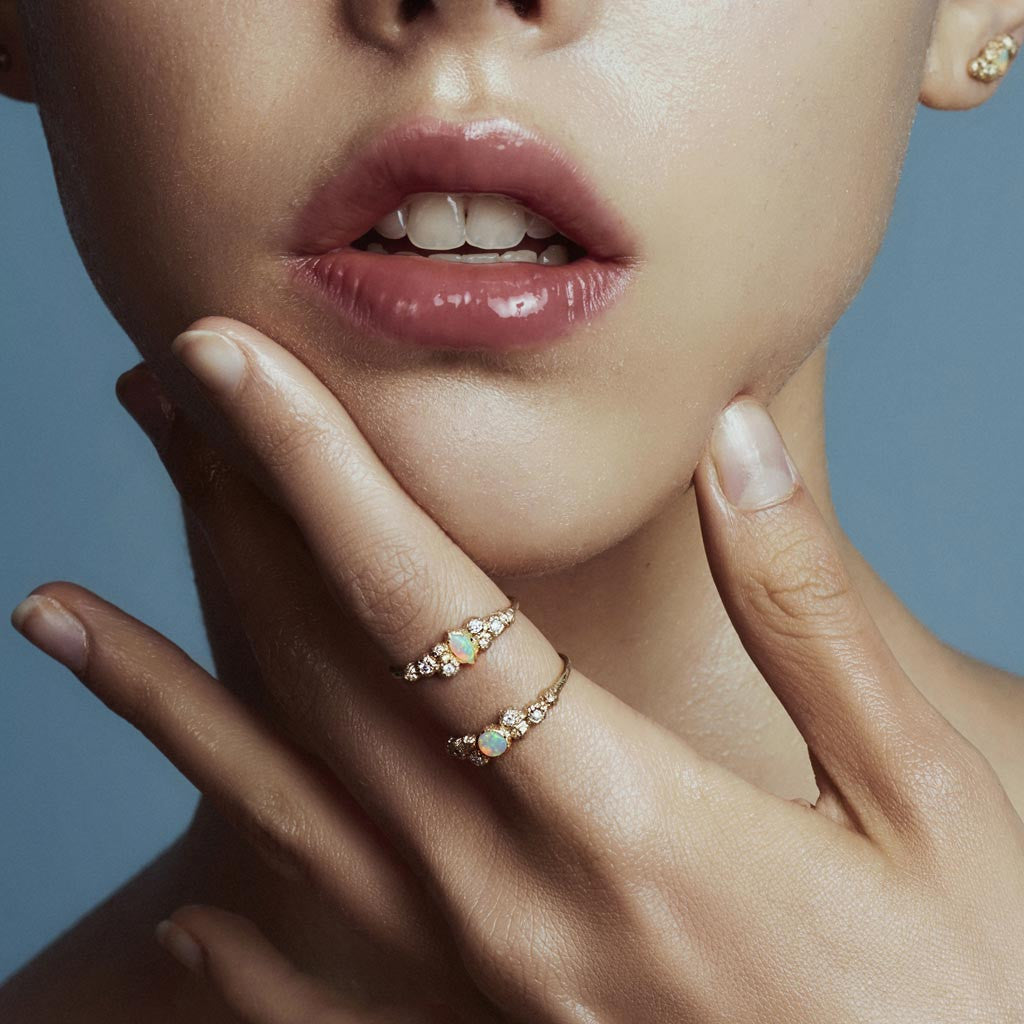 Meteorolite Opal Diamond Ring
Textural, modern and elegant. This meteorolite opal ring is inspired by the aesthetic mystique of meteorites. Opal and diamonds are enclosed by hand wrought gold texture,which reflects the beauty of diamonds and natural solid opal even more.
The ring is hand carved in one piece. Each opal varies in colour as every natural Australian opal has its unique play of colour.
Materials:
- 4mm natural Australian crystal opal
- 4: 1.5mm white diamonds, Brilliant Cut, F / G, SI1 
- 14ct Solid Yellow / White Gold
Considering to insure your beautiful James and Irisa Jewellery?
Q Report provides cover both inside and outside your home. You will be insured for damage, theft or even loss. It is an agreed value policy with many more features and benefits, including the ability to return to us as your preferred jeweller for replacement or repair.Learn more about protecting your jewellery with QReport here
Share