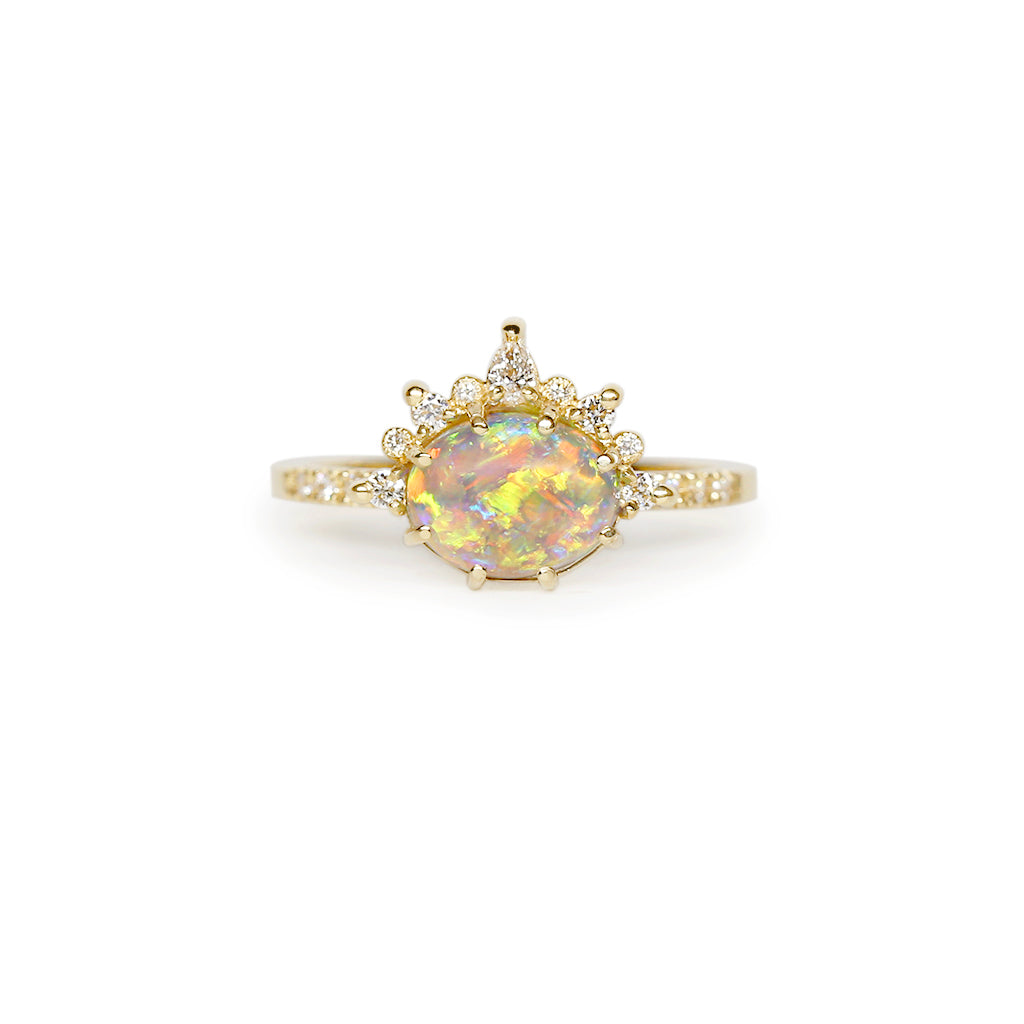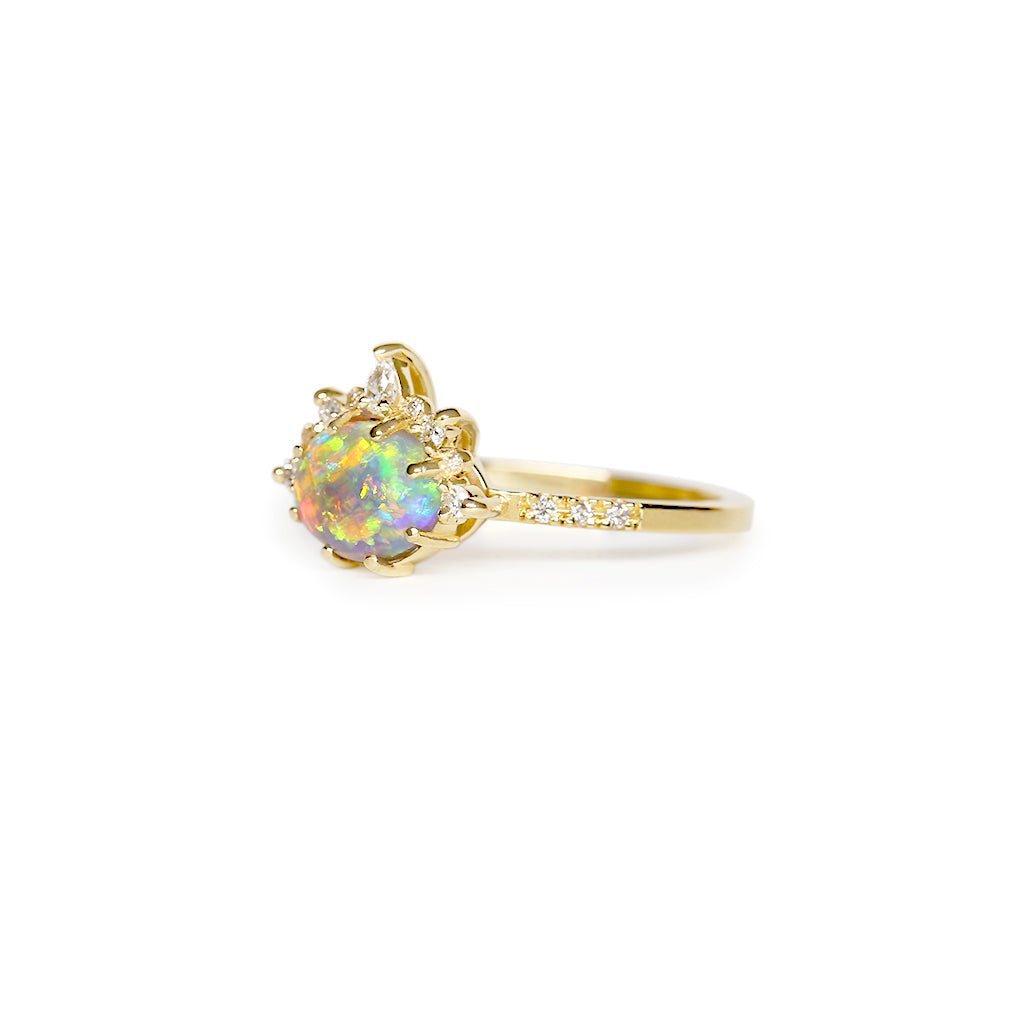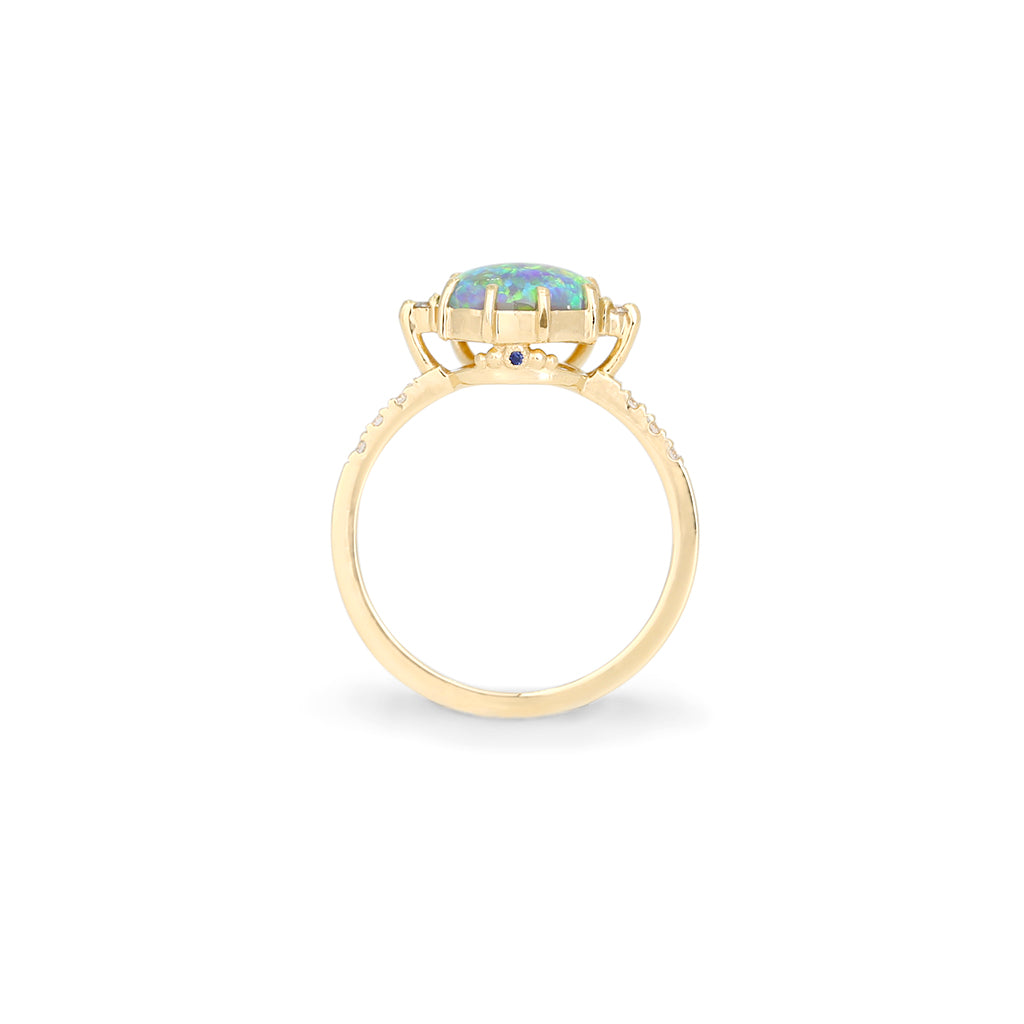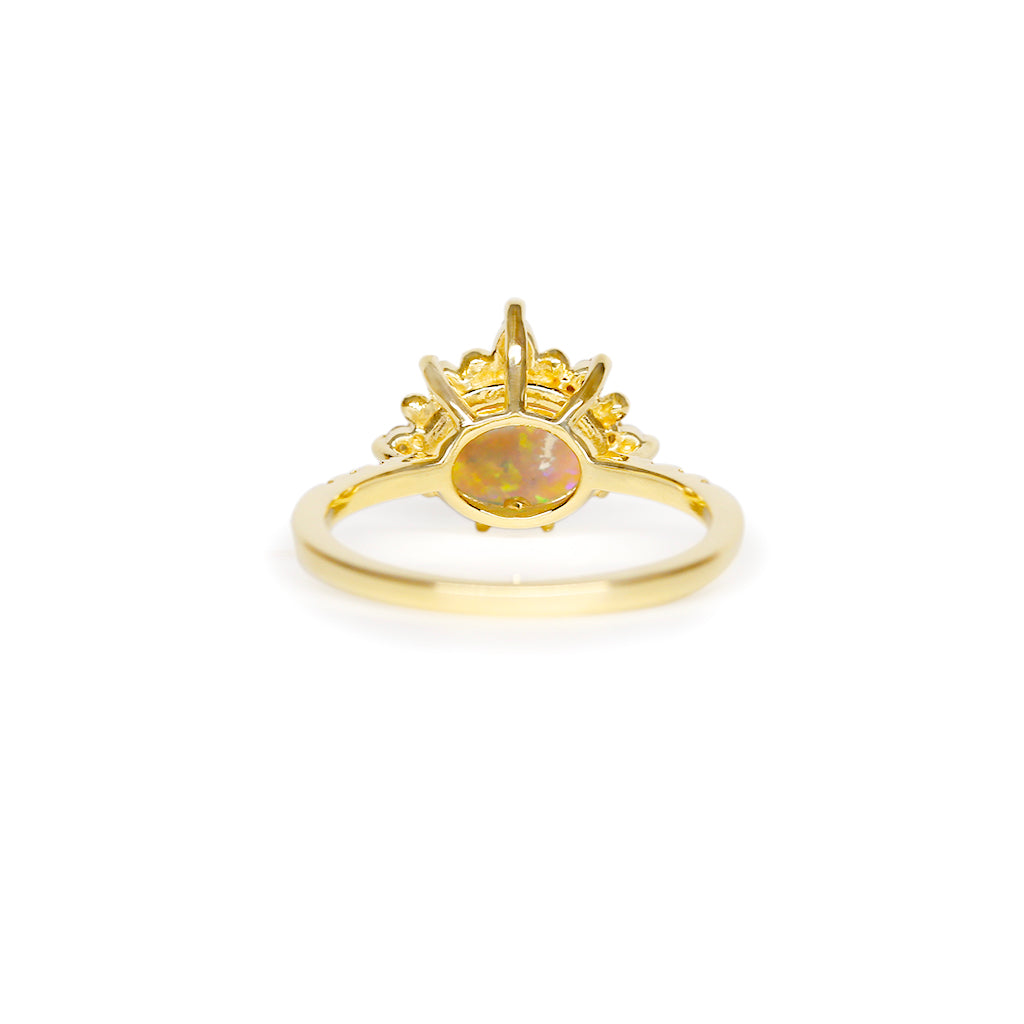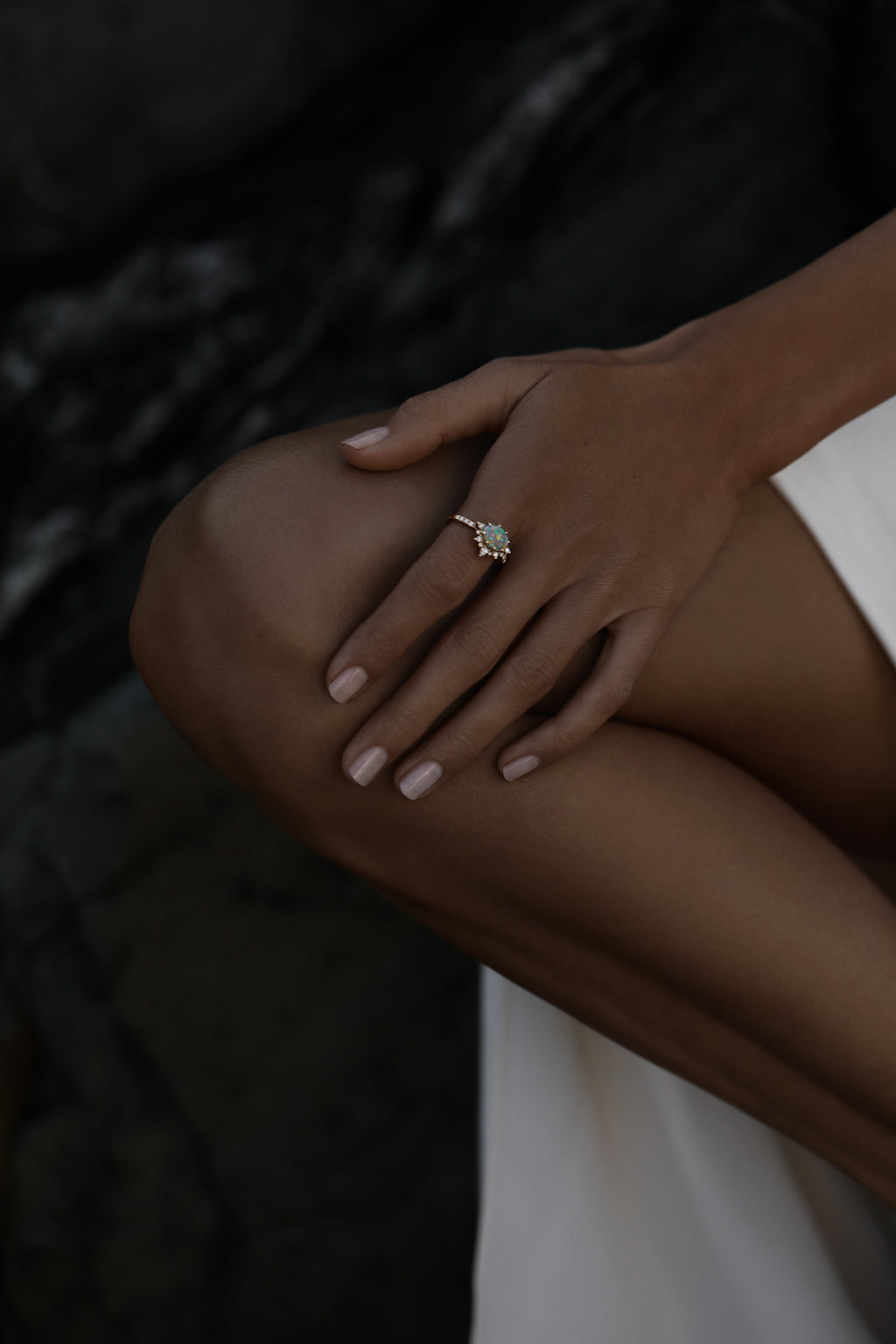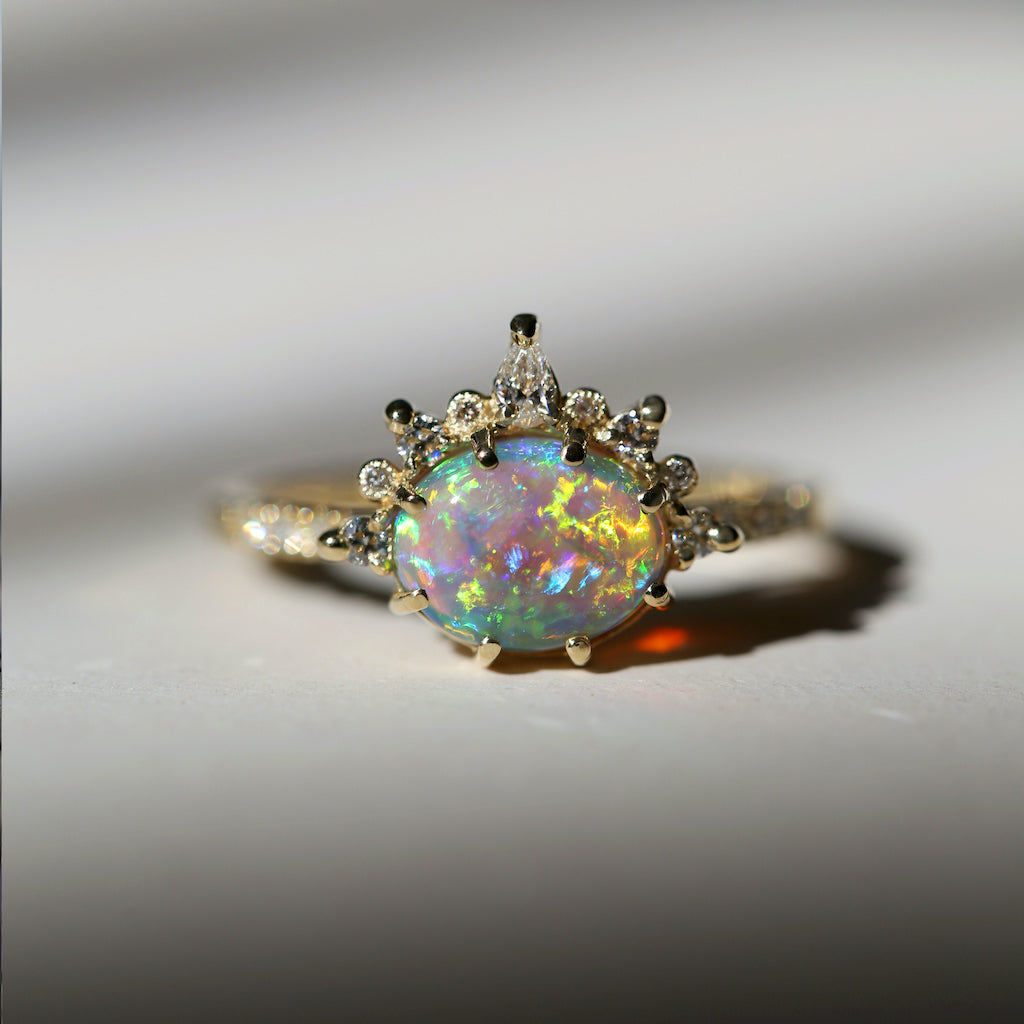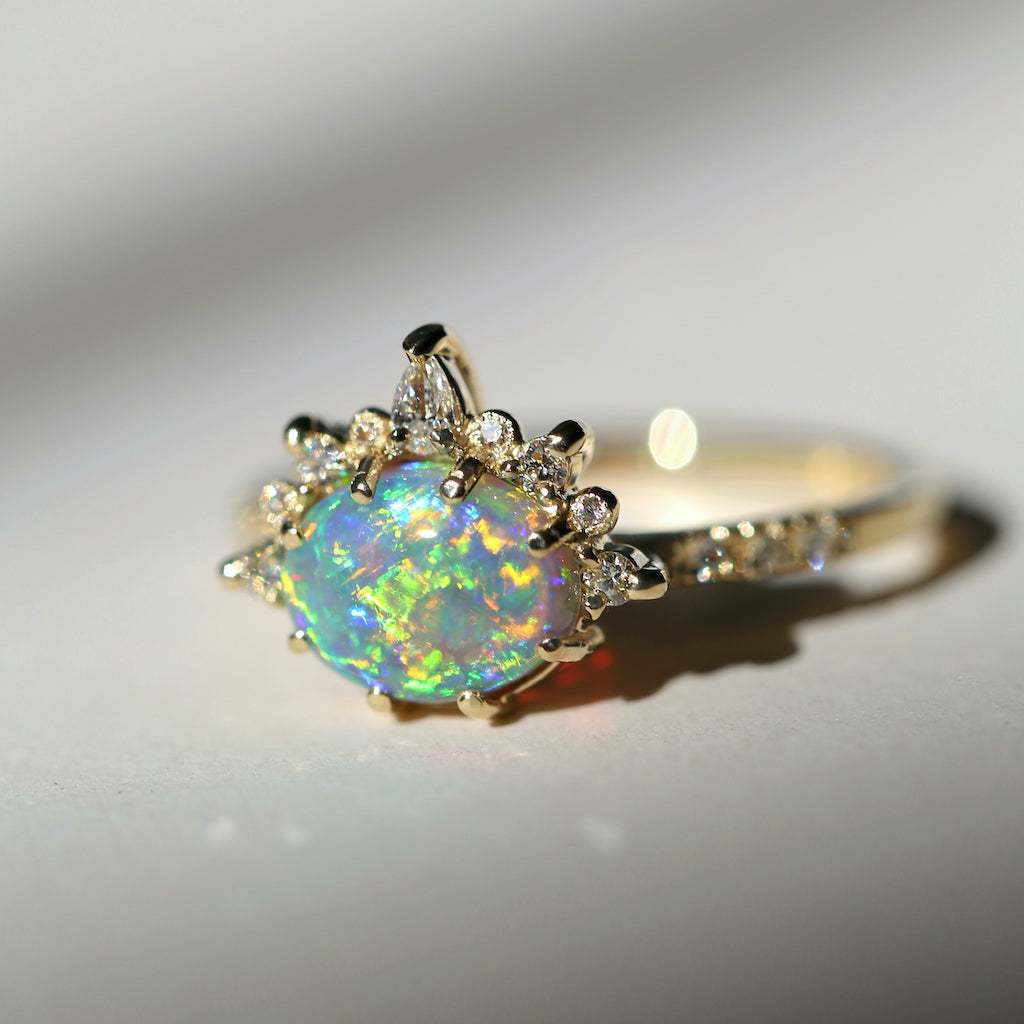 This tiara oval opal ring features a top quality crystal opal with enchanting rainbow colours. The tiara overhead composes of pear and round diamonds in alternating settings of meteorite textures and claws. The side diamonds in band add extra sparkling to the whole piece. A natural blue sapphire underneath presents a hidden treasure.
Size: O ( Please contact us before purchasing if resize is required )
Materials:
- 1.28ct, 8.78x6.86mm top quality natural Australian crystal opal
- 1pc of 3x2mm pear( F/VS), 4pcs of 1.55mm round (F/SI1), 6pcs of 1.25mm round (F/SI1), 4pcs of 1mm white diamonds (F/SI1) white diamonds, total weight 0.2ct
-1pc of 1mm natural blue sapphire
- 1.6mm wide rectangular band
- 18K yellow gold 
This ring is a one of a kind item and ready to ship. 

This tiara opal ring design is available for a custom order with different budgets. If you are interested in, please contact us for options.
This is a one of a kind item and ready to ship.
Please allow up to 2 business days to send out after purchase.
If resizing required, please allow an extra week before posting it out.
Free express shipping for domestic orders over AU$300. International orders are shipped via express post, which cost is calculated at checkout. For more shipping information, please refer to our shipping policy here.
Considering to insure your beautiful James and Irisa Jewellery?
Q Report provides cover both inside and outside your home. You will be insured for damage, theft or even loss. It is an agreed value policy with many more features and benefits, including the ability to return to us as your preferred jeweller for replacement or repair.Learn more about protecting your jewellery with QReport here
Share