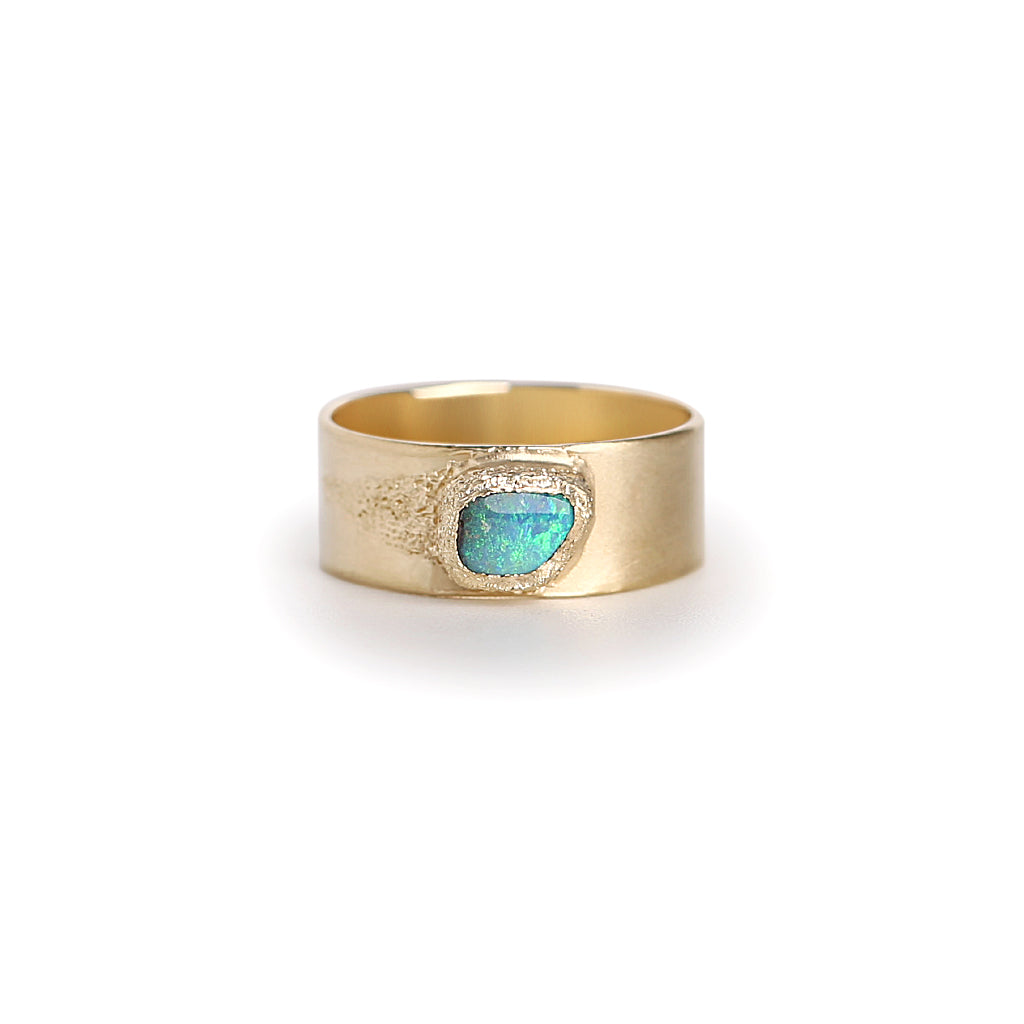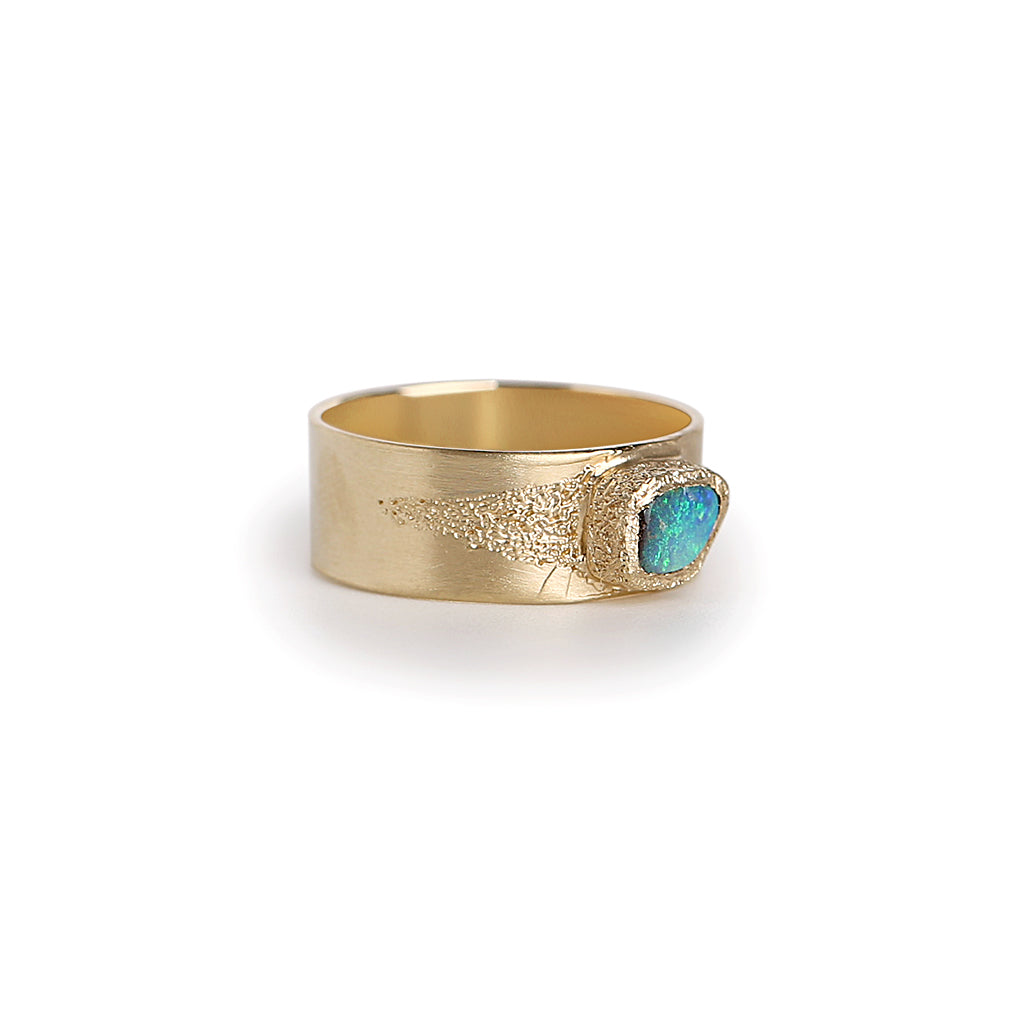 Comet boulder opal band ring 3
This ring is inspired by the comet SWAN. We combine our signature hand-wrought meteor textures as a tail with a comet look natural Australian blue/green solid boulder opal to complete its unique aesthetics.
The ring band is given a matte finish and kept all the details from hand wrought to make it truly one of a kind.
Size: P / US 7.75
Materials:
- Natural Australian solid boulder opal
- 9K yellow gold
- Opal setting measurement: 7.4mm * 5.9mm 
- Band width: 7.7mm
*For resizing, please contact us for details via the inquiry form below.
Avoid directly crash onto hard surfaces or scratches.
Avoid very dry conditions or rapid changes in temperature.
Only clean with mild detergent in warm water and a soft cloth.
No ultrasonic cleaner.
For natural opal doublet jewellery, avoid water.
Considering to insure your beautiful James and Irisa Jewellery?
Q Report provides cover both inside and outside your home. You will be insured for damage, theft or even loss. It is an agreed value policy with many more features and benefits, including the ability to return to us as your preferred jeweller for replacement or repair.Learn more about protecting your jewellery with QReport here
Share